بِسْــــــــــــــــــــــمِ اﷲِارَّحْمَنِ ارَّحِيم
Imagine,sebiij buah magga india yang terkenal dengan manisnya...
the vibrant orange of its skin indicating its ripeness that you can almost taste it. yumm.
air liur ditelan. cepat kupas..nak makan.
ya Allah, betapa betapa Ar Rahman dan Ar Rahim nya Engkau.
lazat bukan sekali. tapi berkali-kali.
I can live forever eating fruits!
Pencipta kita tahu apa yang kita perlukan untuk fungsi. ye lah, kita kan productnya.
Tuhan buat kita dependent on nutrients...bukan protein, vitamin dan fiber sahaja. bahkan carbohydrate, fat and a lot of other nuteints kita perlukan.
Jadi, Dia ciptakan buah untuk kita. ikan, daging, padi, ulam, sayur-sayuran dan pelbagai lagi.
Cuba kita reflek.
We have fruits on one hand. Vegtables on the other. Which would we rather eat?
Hmm. that's too easy. Fruit please!
Betapa Pemurahnya Allah ni, Dia tahu apa yang badan kita perlukan, kalau Dia nak, dia boleh buat buah yang sangat kita bergantung hidup kita on, tapi tak sedap. macammana seriknya nk makan tuu.
Imagine hari2 makan peria. macam mana kalau takda ubat lain di dunia, dan peria hanyalah satu2nya cure utk orang kencing manis...imagine betapa pahittnya kelatttnya dan serikkknya diabetic tu nak makan. utk sembuh.
Tapi Allah azzawajal ni sangat Pengasih, Dia providekan kita dengan buah-buahan yang penuh khasiat. On top of that, Dia tambahkan perasa bagi sedddap utk kita jamah. Imagine kalau ubat2 kat hospital semua sedap2 macam buah..oh nikmatnya!
Lebih dari itu, Allah cantikkan rupa buah tu supaya kita rasa nak makan. ada warna merah, hijau, oren, biru purple, pinkish blue, kelabu asap2, yours and my favorite color...you name it. haiwan yang tak berakal pon tertarik dengan buah2an Allah. apatah lagi kita yg berakal, berperasaan dan bercitra rasa.
Allah balut buah2an Dia lawa2 untuk kita, supaya kita sambut buah tu dengan elok. imagine kita nak beri hadiah kat girlpren/boypren kita. mesti nak lawa2, kemas2 siap spray perfume febreze bg wangi. subhanallah. buah-buahan2 yang mana kita makan tak ada bau? "harum semerbak kasturi" dan "merah semerbak delima". Allah sangat buat semua tu untuk kita...
Nikmat Tuhanku yang mana lagi nak aku nafikan?...
Food packaging is one of the growing industry that costs a lot of money. Capitalists, product designers and marketing people spend a lot of money, time and effort to creating the best designs, layouts and looks in orer to sell their products. Can we beat the best seals for Allah's product like bananas, oranges, durians and strawberries? We would want see the fruits' bare skins. who cares about plastic bags, aite.
Nikmatnya buah-buahan yang Allah ciptakan untuk kita kat dunia ni. Betapa laginya tak terungkap buah-buahan yang sedia menanti kita kat syurga nanti. Moga usaha cucuk tanam kita disini berbuah rimbun disana. Amin.
terima kasih ya Allah. syukur alhamdulillah.
aku segan dengan Engkau...seperti tak cukup apa yang tersedia di depan mataku utk aku nikmati. bahkan tak pernah pula aku terpikir kepentingan nikmat yang Engkau turunkan. namun aku terus meminta lagi dan lagi, merayu lagi dan lagi, menangis lagi dan lagi. jadikanlah aku, kedua2 orang tuaku, keluargaku dan orang2 sekelilingiku, hamba2Mu yang tak putus2 syukurnya kepadaMu.
Alhamdulillah.
Saksikan.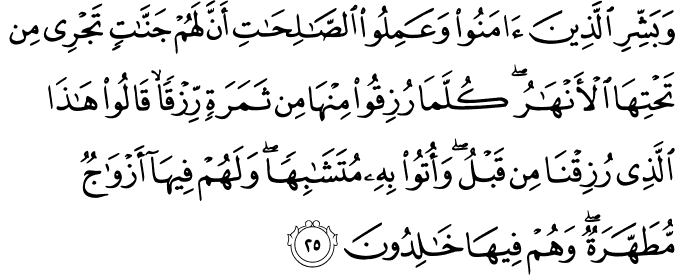 Dan berilah khabar gembira kepada orang-orang yang beriman dan beramal soleh, sesungguhnya mereka beroleh syurga yang mengalir di bawahnya beberapa sungai; tiap-tiap kali mereka diberikan satu pemberian dari sejenis buah-buahan syurga itu, mereka berkata: "Inilah yang telah diberikan kepada kami dahulu"; dan mereka diberikan rezeki itu yang sama rupanya (tetapi berlainan hakikatnya), dan disediakan untuk mereka dalam syurga itu pasangan-pasangan, isteri-isteri yang sentiasa bersih suci, sedang mereka pula kekal di dalamnya selama-lamanya. 2:20
after all this while, no more empty words. today i've given meanings to the very ayah that i've memorized years ago. ampunkanlah kami atas kebutaan mata hati kami..amin ya rabb.